Hey, girl.
I'm Amy.
I'm a binger of all things good and beautiful. You know, like, skincare and makeup and beauty tricks. Those are totally my thing— but also, I'm just really into superb food, rad clothing, promoting self-love and studying the health of the mind, the body, the soul. I BINGE on that stuff.
And Cafe Binge is a place where we get real! Because I like real.
And first, up, my realness wants to say, that I see you. Your beautiful souls. (Not the Jesse McCartney one-hit wonder beautiful souls, though). The real thing. I see you. I see right through all that doubt you've stacked up against yourself because the real you is shining through. And it's bright and glowing and truly beautiful.
I see you because I've been there. I'm still there, sometimes. In that oh-my-goodness-what-am-I-doing-with-my-life place. I've also been in the, "I can't do that thing because I'm not _____ enough," place. Yep. Or how about the place where you feel so small, so alone and insignificant, that beauty feels unattainable, your dreams seem unreachable and perfectionism is screaming at you to JUST TRY HARDER? Been there, too.
I was in that place almost 10(!) years ago, when I impulsively got a school loan, then blindly enrolled in esthetics school, without really knowing what "esthetics" even meant. Just a girl, with a huge craving for beauty and a relentless determination to figure it all out. As a Master Esthetician, for most of my adult life, skincare has been my forte. I've learned all these cool things about skin, and makeup and self-care, which I'm amped to share with you— but I've smartened up and also learned that beauty isn't just skin deep.
HERE'S THE THING, YOU'RE BEAUTIFUL THE SECOND YOU
BELIEVE YOU ARE.
IT'S THAT SIMPLE. YOU'RE SO DANG EXQUISITELY, BREATHTAKINGLY BEAUTIFUL WHEN YOU STOP DOUBTING YOURSELF AND START ACCEPTING AND TRULY LOVING YOURSELF. IT COMES WITH REALIZING CONFIDENCE IS A CHOICE, AND THAT THE LOVE YOU OFFER YOURSELF WILL HEAL EVERY ASPECT OF YOUR LIFE.
WOULD I RATHER?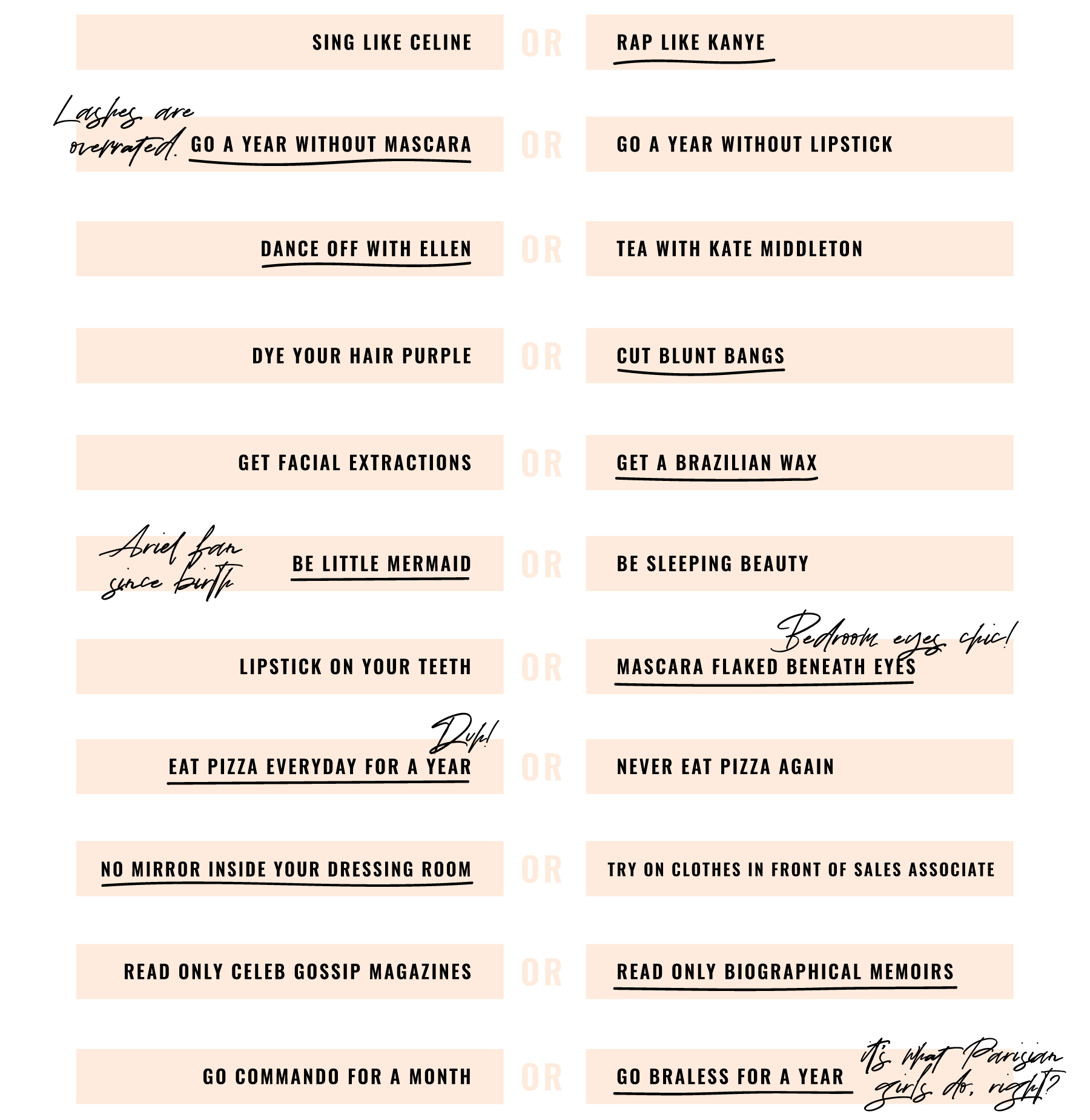 Love is our greatest superpower.
These are the two things I love most in the world.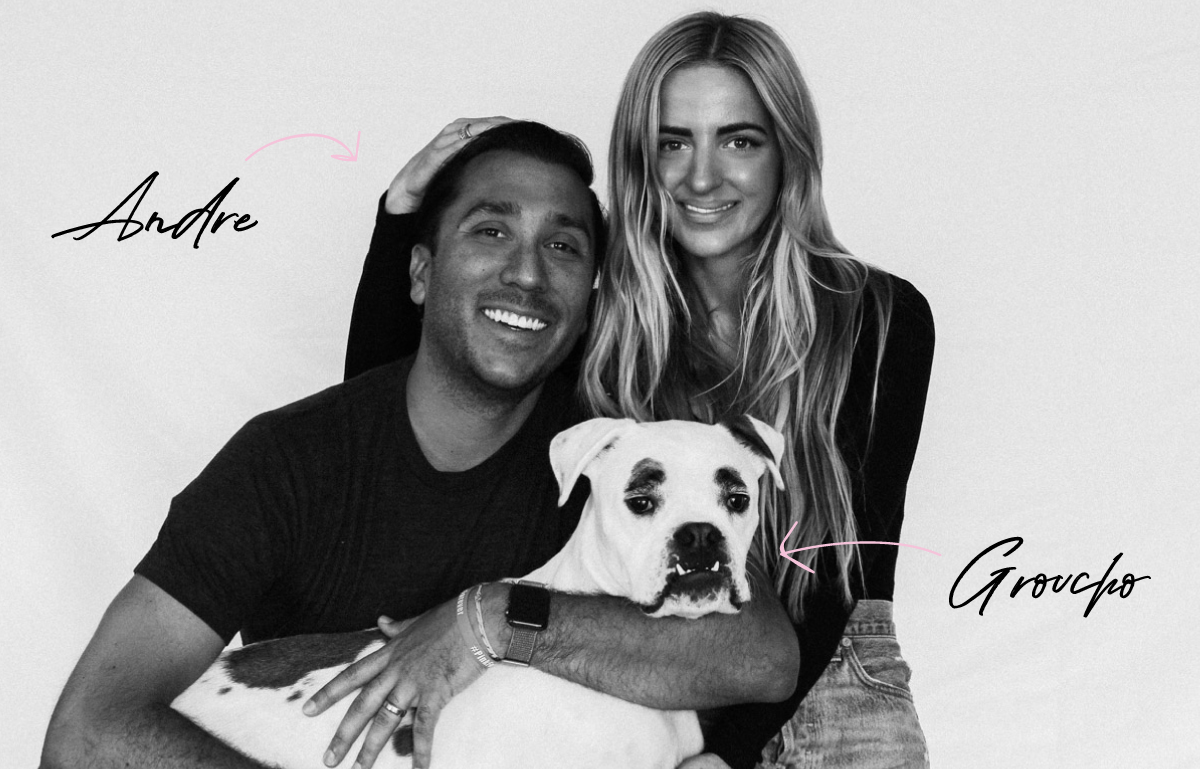 1. My husband Andre.
A one-quarter Mexican hunny, that I've nicknamed "spicy" because of that perfectly tanned, Chicano skin. He's a Star Wars aficionado, and is so unabashedly nerdy, it's charming. He loves big and is the most likable person I know, especially by babies, grandmas and animals. He's my forever BFF and fellow adventurer, (almost always) up for the spontaneous, "Let's drive ten hours to Disneyland, tomorrow," nonsense, I throw at him.
2. My puppy Groucho.
A white and tan, cow-spotted Boxer, with identical "eyebrow" marks, who has a lopsided smile and always charms everyone he meets. He's never come across another dog he doesn't (instantly!) love. He's also plays with horses so well, we're convinced he must have been one in another life. He cuddles so hard it hurts, thinks he's a lap dog (at 60 lbs), and always needs to be holding our hand.
On any given Friday night, you can find us all cuddled up, watching The Office and eating pizza. Because pizza is the food of the gods and that's just quality family time, right there.
I believe that life is full of magic, swirling around us, right there for the taking. And that no matter what you want, if you can see it and believe it, you can achieve it.