Plant Based Thanksgiving Faves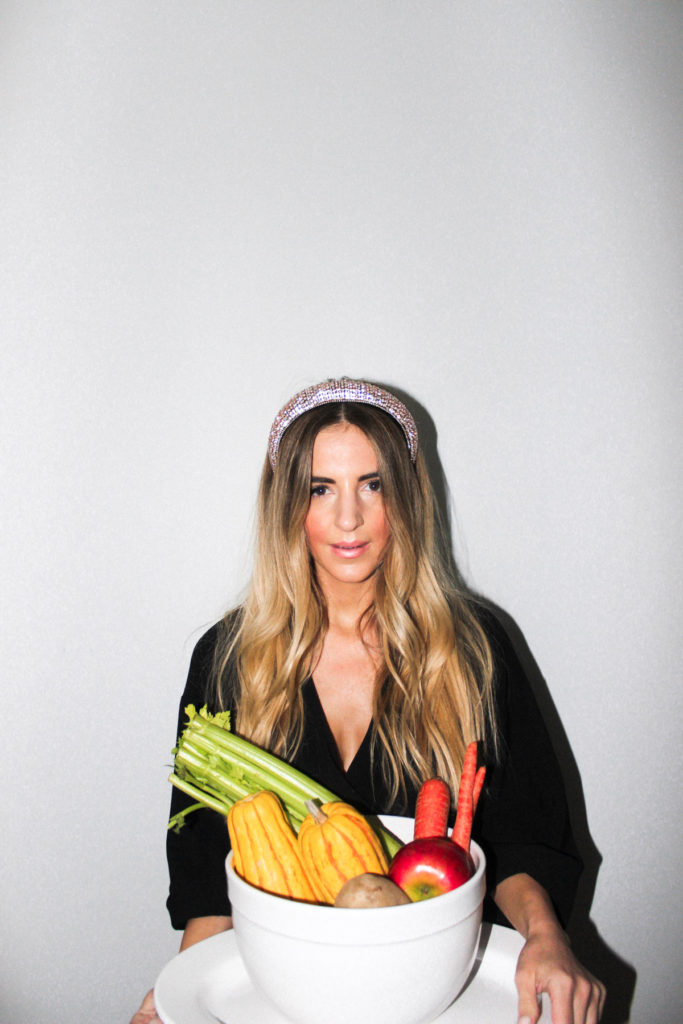 The holidays are upon us! Which mean, lots of friends, food, family (a little drama, perhaps?) and FUN. I love the coziness and nostalgia the holiday months bring to my life. But because food is such a focus this season–and usually animal laden (meats, butter, heavy cream) foods, which can be tricky to navigate when you're switched to eating primarily plant based.
I know for me, I want to take part in the traditions and feel like part of the "tribe," BUT also start feeling a little separate and not wanting to troublesome/difficult to anyone with the way I choose to eat. Feeling like I'm being "too much" or "too extra" with the way I eat has been one of my biggest struggles since switching vegan.
Here's what I've found, though, the energy with which you approach situations will be mirrored back to you. Let me explain. If you come to a family event feeling embarrassed, aggressive, or upset with the way people are eating + how different it seems from the way you eat, it will be mirrored back to you in the form of family teasing you, mocking you, doubting you, etc. However, when you own your truth, when you hold it/live it, and don't worry about convincing anyone or explaining yourself, the whole energy shifts. People respect you in your truth. The acceptance you have for yourself will be mirrored back to you.
That's been my experience. I know that the way others view me/think of me is absolutely none of my business. What I think of me, however, is my business. It's my responsibility to live my authentic truth. When I love and accept me, for real, guys– others are 10x cooler to me. Your outer world is only a mirror of your inner world. Peace within = peace outside.
So you do YOU. You take care of you. You bring the meals you want to eat. Bring all the things that would bring you joy and help you to feel fulfilled in your thanksgiving feast. Provide for you, then invite others to enjoy your feast.
Let me tell you something real quick– I enjoy REALLY good food. Like, really good. I don't believe in subpar food. I'm like the food critic in Ratatouille who says, "If I don't love it, I don't swallow!" I like GOOD food. I like high vibe plant based food. I like supporting a diet that promotes non-suffering to animals. I've found that eliminating dairy yields better skin. Not eating meat improves my digestion. I'm not eating the added & natural hormones in dairy + meat, so my hormones aren't out of whack… But again, I love good food, and not to toot my own horn, but I shine in the kitchen. I make good food. And believe you me, we can eat high vibrational plant based foods that are ALSO delicious (better than the normal stuff). I swear.
When you can provide delicious food for others (and STOP yakking about it being vegan, that just repels others!) people are convinced at how delicious plant based eating can be. They'll stop judging you. Maybe they'll start including more vegan options into their diets. Let your food + your energy speak for your lifestyle.
So! With that being said, I'm stepping off my soapbox and sharing my favorite plant based Thanksgiving recipes/tricks with you! To make your life easier and more joy-filled. Plant based food can be SO good. Let's get to it.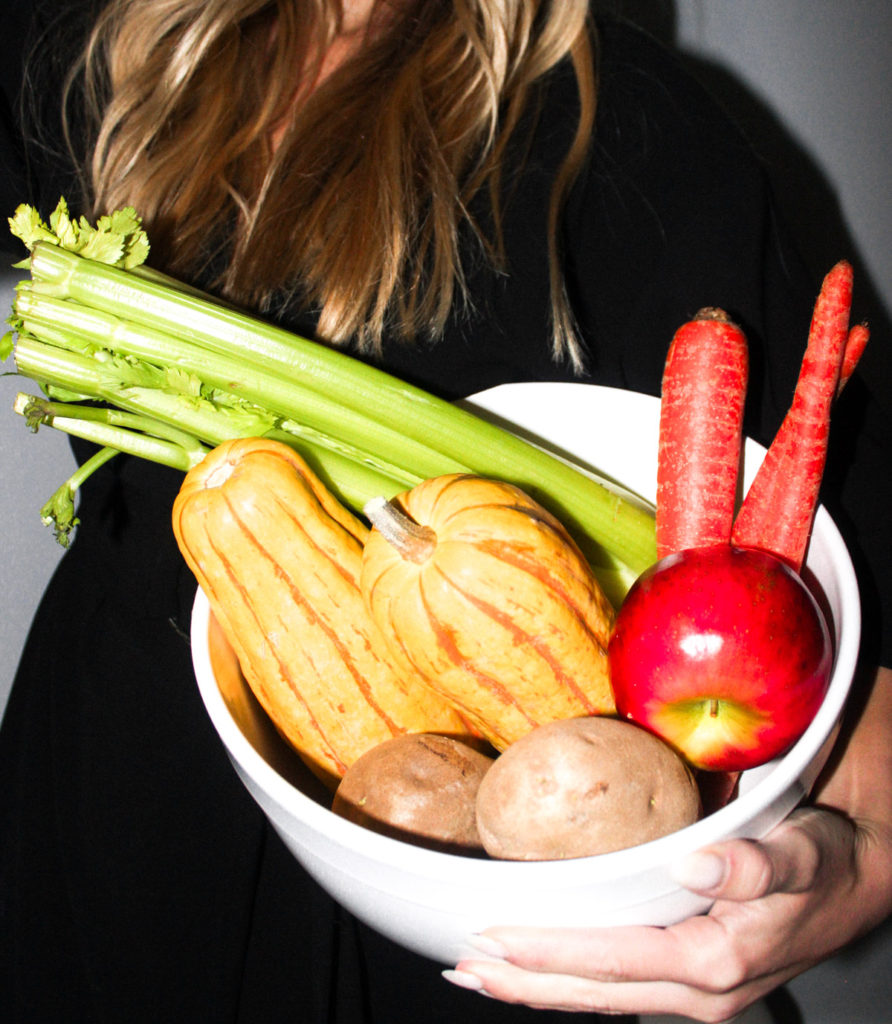 Tips + Tricks:
Look at your traditional recipes (ya know, all those ones grandma made) and see if theres a way to sub things. Sometimes is EASY and seamless. Subbing a plant based milk for cow's milk. Using cashew cream or coconut cream in place of heavy cow's cream. Using vegan butter to replace cow's butter…you get my point? (My first thanksgiving, I made the traditional sweet potato casserole ala Ruth's Chris, using this swap method and NO ONE knew. They thought it was better than ever.)
A lot of the things you didn't think were vegan, actually are. So read labels! This is useful if you need quick vegan dishes, too! (Not high vibe/healthy per-say, but vegan). For example, most store-bought pie crust is vegan. Those French's fried onions for the green bean casserole are as well. Pillsbury crescent rolls. Ritz crackers. Sara Lee apple pie. Pepperidge Farms Puff Pastry sheets. Nabisco Graham Crackers. Oreos/Nutter Butters (you could do a rad pie crust with those). Just read labels! Do some research.
See if you can offer to make some of the dishes for you family's dishes that can be easily swapped for vegan alternatives. Mashed potatoes are easy! Just swap the butter/milk options. Same with the rolls. I know in my family, they're doused with butter before baking–cool, but maybe you could swap with a vegan alternative. Roasted veggies can be easily made vegan by again, swapping the fat option. Use vegan butter or coconut/avocado oil. EASY.
If you don't want to cook, go to Whole Foods beforehand (not sure of it's thanksgiving hours? So many the night before) and create a box of plant based options. Then take it with you + plate it nicely. BOOM, you're done.
Follow plant based Instagrammers, cook book authors + bloggers. They get it! They can be your food community + support. And you'll get so many rad ideas from them! I love Erin Ireland, Lauren Toyota/Hot For Food, Minimalist Baker (blog + cookbook), The Curious Chickpea, etc.
For favorite vegan butter, I use coconut oil or Earth Balance
For a heavy cream option, I usually use full-fat coconut milk/cream (the red or purple can), or cashew cream.
For sour cream, I go with Tofutti.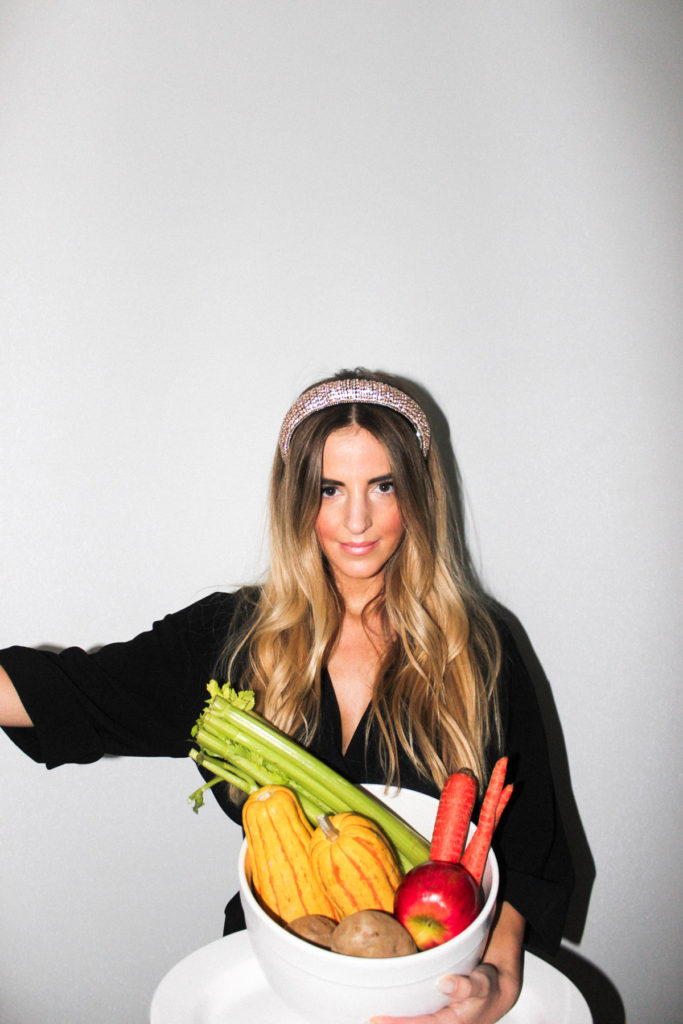 Recipes:
Appetizers:
Thanksgiving is dips, cheeses and cozy bites. These are my faves.
Want to make a vegan cheeseboard? Look here for all the tips. I like to add nuts (the truffle or rosemary almonds from TJ's), olives + a variety of gourmet crackers for the board. A yummy macadamia nut cheese is HERE. Or THIS Cranberry Jalapeño Dip, just sub the regular cream cheese for vegan. My go-to for crackers is Trader Joes. My favorite olives are the green Castelvetrano–from Whole Foods or this brand!
I absolutely love a crudité platter so much! It's a such a fresh + light contrast to all the heavy foods that come with this holiday. Slice carrots (on the diagonal is pretty), cucumbers (maybe with a waved crinkle cut slicer like THIS!), pile on sugar snap peas, crunchy jicama spears, bite-sized bell peppers, celery–anything you prefer! And then provide at least two different dips. I usually do one homemade hummus option, THIS ONE, being my favorite. Or maybe this good-on-anything 5-min Magic Green Sauce! Or this smokey red pepper Muhammara Dip. Or a store-bought ranch, like Mother's Raw ranch dip. OR check out this spread.
You could make some killer crostini EASY, just make an almond ricotta, or this store-bought, smear it on toasted baguette pieces, slice peaches/blueberries/or citrus–whatever you can find in season, then some basil leaves + a sweet balsamic reduction. Always a crowd pleaser.
Since Thanksgiving + football are seemingly intertwined (I don't really care for the sport TBH), but I like some appetizer options that are football themed. Namely: Guacamole (like THIS loaded Mint Basil Guac or THIS classic chunky guac.) A fresh salsa, such as THIS (which I like because it uses canned tomatoes because fresh aren't in season this time of year). And a vegan queso (YES it can be done!) like THIS recipe or this store-bought version. And to round up the football-inspired snacks, vegan buffalo cauliflower wings, found HERE. BOOM.
I always love a warm dip around this time of year as well! Slice up and toast some baguettes, then pair with this insane Spinach + Artichoke Dip OR this Spinach + Artichoke Dip (see which ingredients sound best/most accessible to you!) Bring it in a warm cast iron skillet, toasted baguette slices surrounding it–people will FLOCK to it. I also love this spin on a classic spinach/artichoke with a Kale + White Bean dip. Warmed and delicious.
Stuffed mushrooms. I ADORE them. I've made THIS recipe a few times + think it could only be UP-LEVELED by adding a bit of vegan chive cream cheese, like THIS, to the mix.
My family always always always has Ruffles potato chips + a classic chip dip at every holiday gathering. And I've veganized it to even be better than the original (Sorry, aunts!) Get THIS dip mix (Clover Club Green Onion) + THIS vegan sour cream, at a 2:1 ratio. Two packets to one sour cream. It's DELISH. **For UT people, get the mix at Macey's.
Vegan Sausage Rolls. Try em out!
Jalapeño poppers, but vegan. Here you go!
Side Dishes:
Mashed Potatoes: Nothing more classic thanksgiving than this. My trick is to use my Kitchenaid handheld mixer. Lot's of Kosher salt. THIS vegan butter. Minced garlic (+fresh herbs if your people are into it.) And unsweetened + NO vanilla cashew milk. Use whichever plant milk you prefer, just please use unsweetened + non vanilla. HERE is a recipe if you need direction. If you want to add in cream cheese (I'd use Kite Hill Chive) or parmesan cheese (I'd use Vio Life parmesan). OR if you want that cheesy flavor, try nutritional yeast. Here's a decadent cheesy potato mash recipe if you want!
Wild Mushroom Green Bean Casserole. Like the classic dish your great aunt makes, but not gross. Made with REAL ingredients. And wild mushrooms instead of canned cream of mushroom soup? YASSSS. Here's another recipe to try on for size–both winners, you choose.
Homemade Stuffing. Noting will parallel my love for a spiced-laden stuffing on Thanksgiving. The flavors are so robust! And it's a savory cousin to my favorite dessert, bread pudding & my favorite breakfast, baked french toast. This recipe is vegan, power-packed with FLAVA and sanctioned by the NY Times so you know it'll be good. It is.
Another NY Times winner, this Lemony Cauliflower with Garlic + Herbs is the perfect dish with you want to eat actual vegetables…and not veggies pureed into a casserole with a marshmallow topping (no judgement there, though).
Sweet Potato Casserole. The pecan + oaty cinnamon streusel topping. The sweet potato filling. Reminiscent of Ruth's Chris. Its dessert, but for dinner. This recipe is a winner! **Note, I always feel free to add in more cinnamon, nuts, salt, nutmeg, butter + add spices like a little clove, or cardamom to whatever I want, because I can do whatever I want. Giving yourself recipe freedom is what makes KILLER dishes. Put some heart into it.
Green Salad. If you're going to make a salad, make a good one with different textures, spices and surprises. This "Crowd-Pleasing Caesar Salad" is such a winner. It's better than a regular caesar. It's creamy and crunchy and zesty. All of the exciting things. Even non vegans thoroughly enjoy this one! It's looks like a party in a bowl.
Rolls. The thing we get most excited about, right? Just me? All warm, with drippy butter + jam? Swoooooooon. Know this, most bread dough is already vegan (because flour + water + yeast + salt). But like I said earlier, people at thanksgiving get extra glutenous and add butter atop the dough pre-baking. If so, sub your own vegan butter on top. If your family is a biscuit family, try this recipe! "The Best Damn Vegan Biscuits," she even has a GF version here.
Mac & Cheese. I never once had a mac n' cheese at my Thanksgiving, but more power to your family for thinking this up. I prefer THIS recipe & this recipe. But I also love the idea of making a pumpkin mac and cheese, like THIS. Or just go all out and do a truffled mac and cheese, because I like truffle on ANYTHING.
Vegan creamed corn. Got your back. This recipe.
Brown Sugar & Pineapple Roasted Acorn Squash. I love a roasted squash for thanksgiving. Especially dressed in pomegranate seeds and warm spices. Especially an acorn squash because it feels so pilgrim to me. This recipe is so GOOD, just sub the cow's butter for vegan.
Piggybacking onto the last one, I love this recipe for roasted Delicata Squash, with sage and hot red pepper. This recipe is simple and v elegant.
Balsamic Roasted Brussels. Brussel sprouts + balsamic reduction (I like Trader Joe's brand) + dried cranberries, is the best combo! This recipe is a crowd pleaser. Brussel sprouts now, are so unlike the sprouts are mothers and grandmothers made. The actually taste amazing now. You can follow this recipe (omitting the pancetta obvi), or just roast them intuitively. At 400 degrees, with avocado oil + syrupy balsamic + course S+P. When they come out of the oven, sprinkle sliced almonds and dried cranberries (or even cherries) on top. Put them on a pretty white platter. Good to go.
The Main:
When turkey isn't an option, I like to go with something else "meaty," in it's place. Or not! Growing up, eating meat, I never even liked turkey. So I never wanted it. If you want a "meat" replacement, here's what I suggest:
Trader Joe's Turkey-Less Stuffed Roast. This roast feels like a mixture between tofu and seitan (if you're familiar with those) and is actually quite good in a chicken nuggets kind of way. It has a breaded/seasoned crust, a "meat," and is filled with a vegan stuffing. It comes with vegan gravy on the side you can heat up. If you want a turkey option, do this one. Better than Tofurky, IMO.
If you don't want fakey meat, I love a mushroom option. Mushrooms are so good to me and very "meaty." Sorry if that word is gross? I adore them! I will either get big portobellos, de-stem them, then marinate them in avocado oil + S&P + balsamic vinegar + garlic, the roast at 400 degrees until done to my liking, OR I love the idea of making a Mushroom Wellington in the place of meat. Check out how good THIS ONE looks. Another good option to me, is THIS MUSHROOM GRAVY PIE WITH GARLICKY KALE MASHED POTATOES. Woah. It's your "meat" + your potatoes and is insanely good.
Another amazing option is this "Lentil Nut Vegan Meatloaf." This is weird because I hated meatloaf growing up, but I adore this recipe. It's a winner.
How about a Crispy Black Pepper Cauliflower Steak? Sounds good, yeah? Look at the photo.
Last option I have for you–get some Beyond Meat sausages (the regular or the spicy Italian) and roast them up. You can even roast up some sheet pan vegetables + sliced apples with warm spices. It's very German-ish, but very good.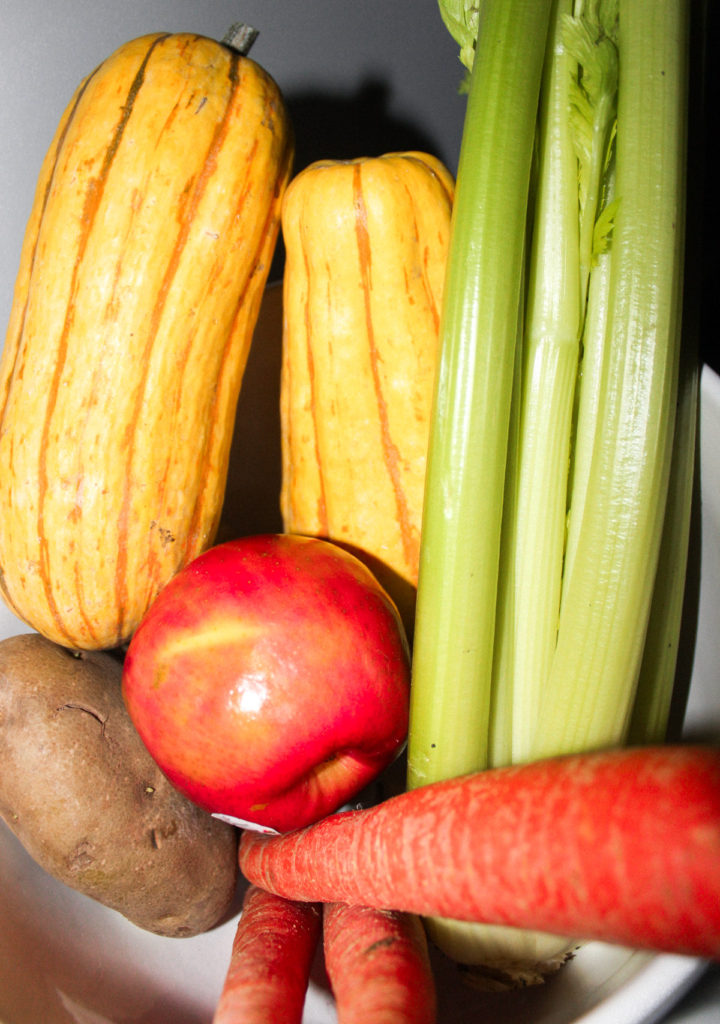 Dessert:
Our favorite category, right? Let's dig in.
Pumpkin PIE. The most classic of dishes, amirite? Turns out creating a plant based version is as easy as, well, pie (don't hate me for that). There are a few recipe options I've used and trust, the first being this classic pie (with an added coconut creaminess to it). This is a killer GF pumpkin pie option (but you could easily switch it to non-GF). Pumpkin Pie Slab bars. Or maybe a vegan pumpkin cheesecake? Done.
It's so easy to veganize any fruit pie, truly! Swap the ingredients that come from an animal. I love this cherry pie (with a few mashed up raspberries in it? Genius. Almond extract? Yes. Except I always do a streusel topping). If you're not into the classic fruit pies, how about this Peanut Butter Cup Pie? Or maybe this "Mind Blowing Vegan Chocolate Pie." Or you could go with a banana cream pie (this crust is EPIC). Pecan pie is icky to me (sorry) but this chocolate bourbon pecan pie looks SERIOUS. Or a chocolate pretzel pie sounds dreamy.
If you're not a pie person, this 1-Bowl Vegan Chocolate Cake is EPICALLY good (everyone begs me to make it, + it's almost 1500 reviews speak volumes). OR this Baked Blueberry Cheesecake is Mmmm Mmmm goooood. Or THIS apple crisp is maybe the best idea, like, ever.
For pie toppings, I like a whipped coconut cream! I like this homemade version and the Sweet Rose store-bought version, which I find at Trader Joes. There are so many vegan ice cream options nowadays, even Ben & Jerry's + Haagen-Dazs makes them!